PEACE, LOVE, AND PILATES
Your safe haven for Pilates in Arlington, VA.

Praxi Pilates is tucked away in a discrete condo building in Ballston, Arlington, VA.  We have free garage on-site parking available to all clients.
Praxi Pilates is a a peaceful, contemporary studio offering group Pilates classes including reformer, mat, and circuit classes.  We pride ourselves in offering small, affordable, group Pilates classes at the times that you want to come! We also offer private instruction Pilates for beginners, those working through injury, those that want a little more one-on-one attention, or advanced clients that want to focus on super-advanced Pilates!
Our instructors are all highly-trained and practiced.  They provide just the right amount of caring and support balanced with the push to help you grow and improve your health, and eventually your Pilates practice.  Praxi Pilates welcomes all clients from beginners to advanced, and we strive to have a caring, fun community.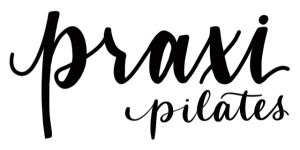 4141 N Henderson Rd. Plaza Suite 5, Arlington VA
contact@praxipilates.com